---
As Always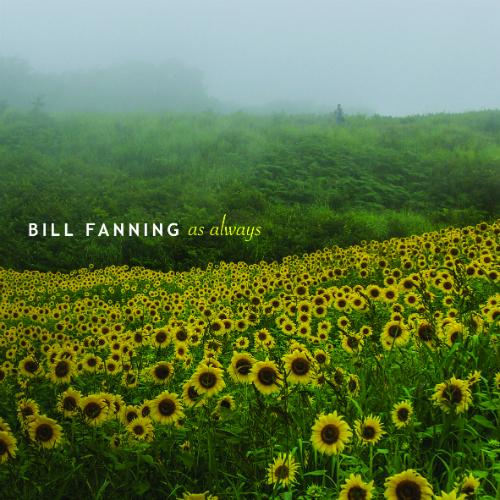 BILL FANNING – flugelhorn
CHRIS WALTERS – keys
JEFF COFFIN – tenor sax, soprano sax, flute, bass flute
JORDAN PERLSON – drums, percussion
VICENTE ARCHER – acoustic bass
JAMES DaSILVA – guitar

Quintet with Jeff Coffin
---
Parakletos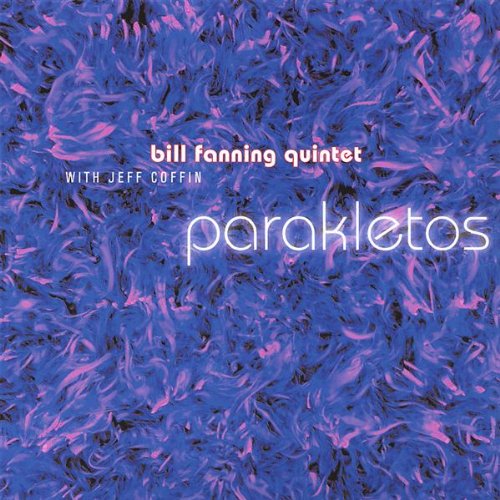 Featuring: Bill Fanning (Trumpet, Flugelhorn), Jeff Coffin (Tenor Sax, Soprano Sax, Bass Clarinet), Viktor Krauss (Acoustic Bass), Chris Brown (Drums), Chris Walters (Piano), and Roy "Futureman" Wooten (Percussion).
---
"…superb player…nice tunes, very hip lines, pretty melodies…"
– Bobby Shew
---
"A commanding record…bold and vivid."
– Scott McLennan, Worcester Telegram and Gazette
---
Triple-threat trumpet
Auburn's Bill Fanning brings home his national debut
By Chet Williamson
Three times in his life, Bill Fanning has had what he calls little epiphanies, moments when he thought, "I had no idea a trumpet could sound like that."
"The very first one was Maynard Ferguson," he says. "I couldn't believe that was a trumpet playing that high. The second one was Clifford Brown. I couldn't believe he was improvising like that on the spot. The third was Emil Haddad; it was just so beautiful the way he played."
Fanning's style shows traces of all three. When called upon to wail, he'll peel the paint off the ceiling. He is also an intelligent improviser with the narrative style of a gifted storyteller. Third, he is a lyrical player who delivers the right note at the right time.
Yet as evidenced on his outstanding new release, Parakletos, this is an emerging player rapidly developing his own sound, much of which can be attributed to composing. The disc features 10 originals showcasing his range as both a writer and arranger. "The record came about because I always got positive feedback playing the originals," Fanning says. "The more feedback I got, the more I kept writing."
After hearing Parakletos, the best thing that can be said about it is, it sounds like a jazz record. This is not meant as a flip comment; to jazz players, it's the highest accolade. Rather than utilize the stale format of simply stating the melody as a vehicle for solos, Fanning employs cool arranging devices throughout. Whether it's the use of varying time signatures, modulations or re-harmonization of the melody, it's clear that this record is no mere jam session.
Fanning says the name Parakletos is a Greek word that comes from the Bible and its meaning has become a major source of inspiration, not only for the disc, but his life. "It's taken from the New Testament," he says. "It translates to 'helper, teacher and guide.' In this case, it relates to the people on the CD and the musicians who have helped me."
For this project, Fanning assembled an all-star cast of cats with whom he had crossed paths when he lived in Nashville. The disc includes saxophonist Jeff Coffin, pianist Chris Walters, bassist Viktor Krauss, drummer Chris Brown and percussionist Future Man.
Although their improvisational styles are quite different, Coffin is the perfect frontline foil for Fanning. The saxophonist is a fearless improviser with a flair for living dangerously. Fanning, on the other hand, is an understated player who prefers the less-is-more approach. When it comes time to play horn lines together, these attracting opposites operate tongue-in-groove. "He is probably the first person I ever played with who is kind of a musical soul mate for me," Coffin says. "It seems like from the day we started playing together, which was in the fall of 1990, there was that magical chemistry."
Currently on tour with Bela Fleck and The Flecktones, Coffin, who is originally from Hudson, was booked to play the CD release party for Parakletos. Unfortunately, a conflict in his schedule will not allow him to make the gig. Fortunately, Fanning has hired an all-star cast of local stalwarts to accompany him. The release party happens Friday, May 20 at Union Blues. The band consists of pianist Dick Odgren, saxophonist Jim Odgren, bassist Bob Simonelli and drummer Bob Tagmani.
Fanning grew up in Auburn and went to Auburn High before heading off to Westfield State. He left town in 1986 to join the military, playing in the U.S. Navy Band from 1986 to 1990. He was stationed in San Diego, trumpeter Bobby Shew's hometown. "I called him up as soon as I got to town," Fanning says. "He is a real busy man. When I told him, 'I got your number from Emil Haddad,' he was like, 'Come up Monday.' That opened the door for me."
After his military stint, Fanning spent time on the road with a variety of touring acts, and from 1990 to 1993, he worked on the Holland-America Cruise Lines. From then until 1998, Fanning lived in Nashville playing the studios and hustling gigs. A partial list of names he's worked with includes Chester Thompson, Bernard Purdie and Glenn Frey. ("We did one tour and then he backed out," he says of Frey.) Fanning then moved back east, where he went to the New England Conservatory on the G.I. Bill. He graduated with honors in 2000, receiving a Master of Music Jazz Studies degree. These days, you can find him in the trumpet section of the Worcester Jazz Orchestra or teaching at David French Music in Westboro.
In many ways, the release party for Parakletos represents an official homecoming for Fanning and the evening should prove to be special. "If I could be two places at the same time, that would be the other place," says Coffin. "If people want to go out and hear some absolutely amazing music, go out and hear that cat play."
Chet Williamson may be reached at [email protected].

---
As Featured On:
You can hear Bill on Jeff Coffin's latest release, JEFF COFFIN & THE MU'TET – SIDE UP